Candace Glowa | Owner/Kinesiologist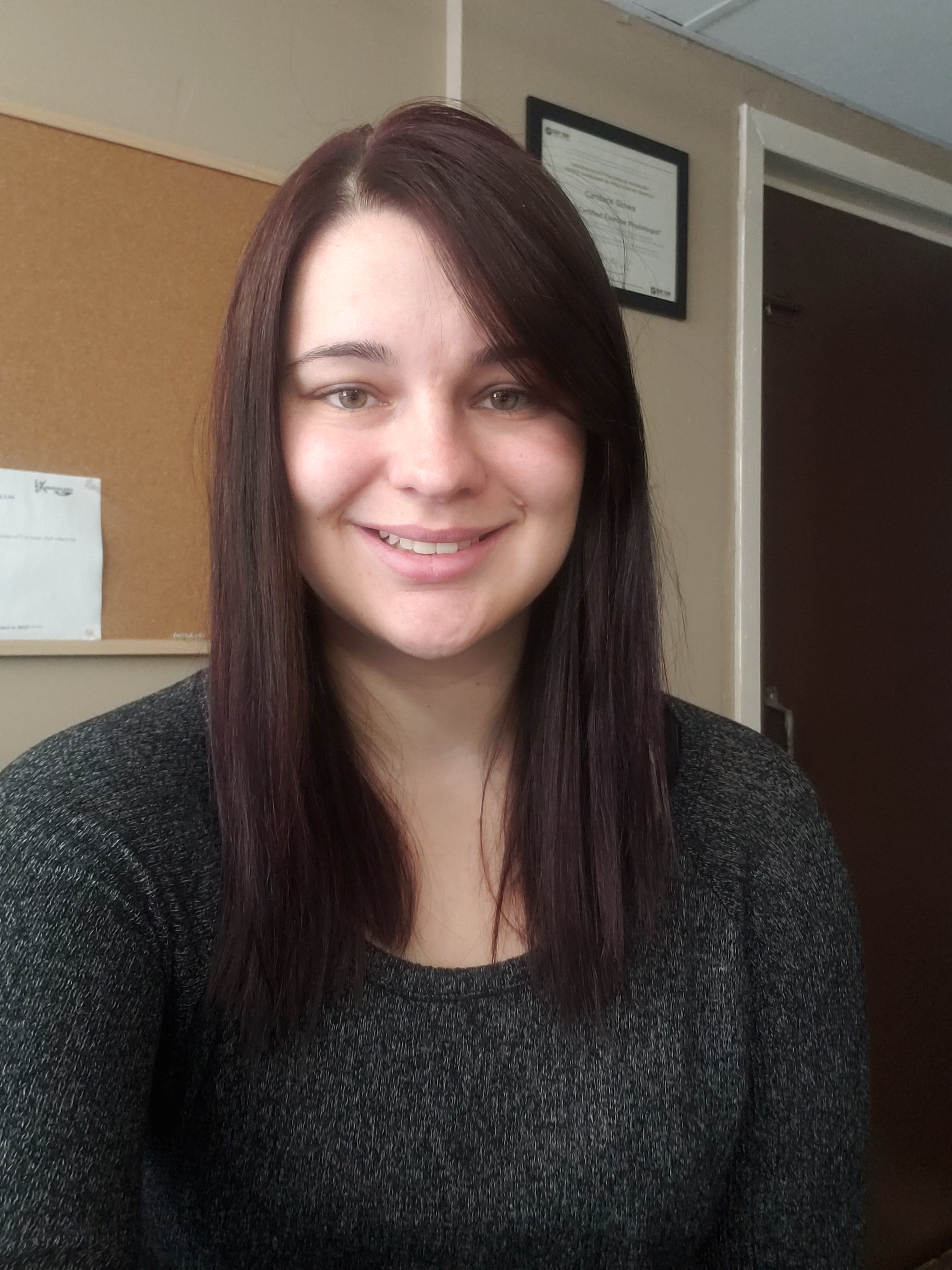 Candace is a Registered Kinesiologist in Ontario as well as a Clinical Exercise Physiologist through the Canadian Society of Exercise Physiology (CSEP).

Raised in Dryden, she attended Lakehead University where she obtained her Honour's Bachelor of Science in Kinesiology as well as a Graduate Diploma in Professional Kinesiology.

After graduating, Candace soon returned to the area where she worked at Sioux Lookout Meno Ya Win Health Center, first starting as a Rehabilitation Assistant working with in-patients before transitioning into an Out-Patient Kinesiologist.

While at SLMHC, she gained experience working with individuals of all ages and abilities with a variety of injuries. In addition, Candace has completed numerous Ergonomic and Job Demands assessments as well as Physical Demands Descriptions for positions in the hospital.
What is kinesiology?
Kinesiology is the study of human movement and kinesiologists are experts in the field of human movements. The College of Kinesiologists of Ontario (COKO) has defined our scope of practice to be: The assessment of human movement and performance and its rehabilitation and management to maintain, rehabilitate or enhance movement and performance.
Why should I see a kinesiologist?
As registered health profession, kinesiologists are governed by a college body that sets out rules and regulations regarding their practice. Kinesiologists have strict guidelines with what they can and cannot do to help protect the public (this can all be found at www.coko.ca). In addition, we are required to pass a provincial licensing exam to ensure we have adequate knowledge before we can practice. As previously mentioned, Kinesiologists are human movement experts and our scope allows us to work with a wide variety of injuries.
Will my insurance cover this?
Many insurance companies have been updating their policies to include kinesiology services. It is important to check your benefits package and with your insurance company to confirm this. It is also important to know that some companies may require a doctor's referral before you can be reimbursed.
Do I need a referral to book?
No, you not need a doctor's referral to book a session however it is important to check with your insurance company to see if they require one when you are submitting the claim. Please note, as per our scope of practice Kinesiologists are not allowed to communicate a diagnosis to patients unless the client has been previously diagnosed by a medical physician.
How do I book?
If you prefer to find an appointment yourself, find any one of the 'Book Online' links on this website. Alternatively, you may visit our Contact Page to find our phone number and email.